Sunflower Retreats in the Press
SurfGirl Magazine's May 2018 edition recommends our Costa Rica Jungle Lodge location on the Pacific coast as a great place to learn to surf, paddleboard and take part in a large range of activities.

The 2018 Om Yoga Travel Guide features Sunflower Retreats two yoga holiday destinations, in Casperia and Costa Rica.
Read our listing here.
January's edition of Health magazine features our yoga holidays saying they're 'a fantastic way to meet new people, explore new destinations and establish a positive routine to kick start 2018'.
Canadian yoga blog 'Letters in Yoga' profiles Lucy Bremner and Sunflower Retreats saying…
"Lucy has such a wise heart and she truly understands the significance of being able to reflect on what is important in life and what isn't, then having the courage to make lifestyle choices around that.
This is yoga… dealing with the world is yoga."
Yoga teacher Vanessa Webb's colourful blog, Letters in Yoga, explores what it really means to follow the practice and philosophical path of yoga. On her Teachers page, she pays tribute to the kindness of teachers who continue the authentic yogic path around the world, including our own teachers in Casperia, where Vanessa has also led retreats.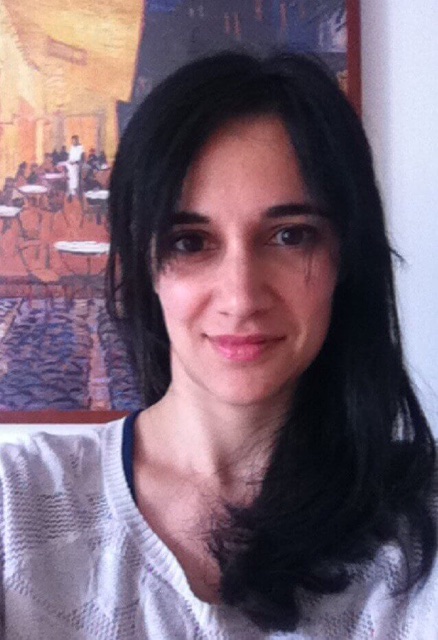 Travel blogger Marta Correale of Learning Escapes writes about our Sperlonga yoga holiday destination.
"This yoga retreat is based in Sperlonga, which is a charming coastal village, half-way between Rome and Naples. It's one of my favourite seaside town in the whole of Italy. The outdoor yoga with a view of the sea is hard to beat… "
"This retreat can cater for everyone. I would like to thank Lucy and Alan for being so brilliant with every aspect of the trip and will definitely be returning in the near future."
Gavin King, health and wellbeing coach, about his week at Sunflower Retreats.
"Casperia offered time out from the hectic pace of travel. I hadn't anticipated how rewarding my experience would be or how many wonderful connections I would make with the other guests, who had come from all around the world"
World traveller Lee-Ann Walker writes an enchanting post about her week spent at Sunflower Retreats in March 2014 in her travel and photo blog Miss Travelography.
Eat, Pray, Eat Some More: The Foodie's Yoga Getaway
Alix O'Neill writing in Yahoo Lifestyle,
19 May 2014
"A month later, the world is alright and I'm a decent enough human being when I take the time to practise what I learnt in Casperia."
Helen McGougan, from her blog 'Hel's Bakehouse' in October 2012.
"Was it life changing? I hope so. I'm still me, but I'm a better version of me."
Jackie Adams group leader 'Yoga to Go' Canada
We all had an absolutely fantastic time staying at Sunflower Retreats, and I am making plans to return next summer, only this time when the sunflowers are in bloom.
Lucy, you and Alan have created a delightful retreat there in Casperia. Staying at the Palace was extra special. We did get to see some of the other accommodations and they too were very lovely.
We wanted for nothing. The breakfasts were just the perfect start for our day, well after yoga that is, and the yoga studio was so charming.
It was just such a perfect set-up for us to travel as a group, practice yoga together and then to have the kitchen as well, my we were blessed.
My experience at Sunflower retreats was indeed way better than I imagined, and I think the yogis travelling with me all agree - they are all talking about wanting to return.
Thanks for everything !
"Eine Yoga-Anlage, die sich der Nachhaltigkeit verschrieben hat: Praktizieren Sie Ökotourismus, tauchen Sie in die örtliche Kultur ein und schieben Sie zwischendurch etwas Yoga ein."
The Top 10 Yoga Retreats in the World
Yoga Magazine, Germany
"A yoga facility dedicated to sustainability: practice ecotourism, immerse yourself in the local culture and push through some yoga."
Pilates Retreats
Silhouette Donna Magazine, 2012
100 Places in Italy Every Woman Should Go
by Susan Van Allen, winner the Gold Award for Best Travel Book of the Year in the prestigious Lowell Thomas Awards sponsored by the Society of American Travel Writers Foundation.
Featured in the top 10 on ABC News web site, February 2010
'The enchanting medieval village of Casperia, north of Rome, has a time-stands-still ambience. It's the home of Sunflower Retreats, created by Lucy Bremner, a British Hatha Yoga teacher and holistic practitioner, and her husband Alan Scheda, a Casperia native.
The couple has revitalized this hilltop oasis: renovating homes, employing locals, and promoting ecotourism. Sunflower Retreat packages include morning yoga classes and accommodations scattered around the village.
Participants style their retreats any way they wish - choosing to add options such as visits to hot springs, massages, guided walks, cooking or meditation classes. All this plus welcoming natives, wonderful food, and pine-scented air make for a perfect chill-out vacation, Italian style.'
Spirit and Destiny Magazine,
August 2011
'The tranquillity of foreign climes was the setting for the re-emergence from grief of Lisa Quish a charity HR manager from Dublin. The death of her inspiring mother from cancer had engulfed Lisa in a deep depression that affected her emotional, mental and physical health.
It was yoga - a discipline practised by her mother - that attracted Lisa to Sunflower Retreats. She picked Casperia, a hillside village nestling under the Sabina Mountains, its cobbled streets completely pedestrianised. Life in the slow lane of this traditional setting allowed Lisa the time and space to practise yoga, horse riding and healthy cooking, and have holistic treatments like chakra balancing. Lisa has returned since to Casperia and has now trained to teach yoga herself.'
The Examiner, Los Angeles, USA.
March 2012
La Dolce Vita: Italy's Sunflower Retreats
'There are still corners of the world where time seems to stretch out, where life's frantic pace slows down. Casperia, Italy is one of these places. Located in the Lazio region about an hour outside of Rome, medieval Casperia sits perched on top of a hill, seemingly above the stresses of daily life. There are no stores or cars inside the old city walls… just old cobblestone streets that seem to breathe with life, stone staircases that lead to more stone staircases, and the quiet pitter patter of Casperia's many cats running past.
In the mornings, you may find yourself practicing in the open air, surrounded by trees and listening to the sounds of nature. Afternoon classes are often held inside the old stables of a 15th century palace, or in a beautifully appointed yoga room complete with an ancient cave. Retreat participants are housed in various houses throughout the village – many of which have sweeping views of the bucolic countryside.
Sunflower offers a variety of day trips – but also allows each participant the freedom to choose how their own holiday should go. Whether you'd like to laze about in the sun all day, get a massage (or two), take a siesta, visit a local restaurant, or cook in your self-catering apartment – it is up to you. What is encouraged is that you take a step back, enjoy a rest, and allow the beautiful setting to heal you both inside and out.
Interview with Lucy Bremner, 2012
I first practised yoga 25 years ago when my Mum brought me to a class in a local sports centre in London. I remember the Indian teacher was a real inspiration.
It was not until around 1988, when studying massage and holistic therapies in Bayswater, London, that I began to dive deeper into the yoga tradition and read books on alternative health and healing, yoga and meditation. In the late 80's early 90's, when I was in my early 20's, I decided to travel to Nepal and India and other countries in South East Asia, absorbing the richness of their cultures and spiritual philosophies and attending yoga sessions with like-minded travellers. This marked the real beginning of my yoga journey. On my return to the UK, yoga continued to fill my life and my search to find a deeper connection to myself and others led me to the Friends of Yoga Society (`FRYOG') where I began a structured study programme and undertook teacher training. I chose a course with Kathleen Pepper in 1996 which benefited me in so many ways on a personal, spiritual and physical level.
At the same time, I began teaching in Brighton in a health centre as well as a church hall. Classes were quite large and I was teaching 5 to 6 times per week. I also taught individual classes in Brighton and London for those who wanted to deepen their practice. I learned so much from teaching and was lucky to have the support of FRYOG tutor, Kathleen Pepper, and other course members at the time.
Yoga had inspired me and helped me so much that I really wanted to pass on this inspiration and experience to others. In 1999, my husband Alan and I began Sunflower Retreats in the medieval village of Casperia, my husband's birthplace. Casperia a hilltop village one hour from Rome, located in the Sabina hills. It has a beautiful natural environment and is a perfect place for people to get away from it all to practise yoga, enjoy treatments and activities and experience the real Italy, alongside an ancient Italian community.
For the first few years I taught all the yoga classes myself and practised most of the holistic treatments but, as more people attended the centre and after our first child was born, other international yoga teachers and therapists became part of the team. I found that practising yoga while pregnant and using yoga techniques while giving birth made such a difference to how I dealt with the experience. I was very happy to be able to give birth to my both my children without painkillers. This proved to me how beneficial yoga really is.
My Best Yoga Vacation
Yoga Journal, 2007
For our honeymoon, my husband and I spent a blissful week in a sparsely populated medieval village outside Rome. Our days were full of lazy hikes in the surrounding olive fields and hills, bike rides to other villages, amazing local cuisine, and twice-daily yoga classes held in a converted stable. There were only eight of us in the group that week with Jennifer Hubbard, a contracted yoga instructor from California. She had broad knowledge and worked with us to make sure that yoga suited our preferred styles. My husband and I have been following Forrest yoga recently, and there were Iyengar students in the class as well as some people entirely new to yoga. We were all satisfied. Jennifer also offered classes in other topics – most memorably Yoga Nidra.
Accommodations, classes, and a group breakfast are included in the package; other than that you are free to explore the town's other options or, if you have a kitchen in your quarters, to make your own food.
Aside from yoga, we spent time on Sunflower bicycles exploring the countryside and other small towns. The owner led a couple of hikes during the week through the surrounding hills, which are full of amazing trees and plants (not to mention truffles and boars) and are also rich in history, which Alan, the owner, was happy to share.
Accommodations, classes, and a group breakfast are included in the package; other than that you are free to explore the town's other options or, if you have a kitchen in your quarters, to make your own food.
Aside from yoga, we spent time on Sunflower bicycles exploring the countryside and other small towns. The owner led a couple of hikes during the week through the surrounding hills, which are full of amazing trees and plants (not to mention truffles and boars) and are also rich in history, which Alan, the owner, was happy to share.
Article written for the Toronto Daily Star March the 1st 2003
Stretching a holiday
Tiny village of Casperia is just an hour outside Rome and the perfect place to unwind with yoga The cobblestoned 13th-century fo

CASPERIA, ITALY—For two weeks, time hovered as lightly as the morning mist over the surrounding Sabine mountains.
Each morning our slumbering minds were ushered into the day by the bells tolling in Casperia's 13th-century tower.
Valleys green with olive groves stretched out below.
There is nothing like doing yoga on a medieval stone terrace at the top of a mountain.
Every day at 8:30 a.m., we gathered for class and, even though it was October, there were days when it was warm enough to stretch our bodies and loosen our spirits outdoors.
As a long-time practitioner of yoga, I was looking for a vacation where yoga would be part of the package. But I also wanted to go somewhere rich with history.
Presto, I found Casperia's Sunflower Retreats on the Internet.
The idea of going to Italy appealed to me, especially the notion of getting back in touch with my heritage, although my ancestors don't come from that region. And I had the added advantage of speaking the language, even though my way of speaking it is a mashed version of the real thing.
I talked an old friend, Norma Jean Walker, into coming with me. The brave soul hadn't done yoga for more than 20 years and she was apprehensive about it. But as it turned out, you don't need any previous experience. The teacher is very capable and gives instruction for beginners as well as advanced yoginis. The classes were even given in English.
So each morning we put on our leotards — and sweat shirts when it was cool — and did about an hour of hatha (classical) yoga. Those looking for vigorous power yoga that's popular with the celebrity crowds should go elsewhere. This is yoga with a focus on breath and alignment, slow and easy.
Our teacher, Lucy Scheda, had a thriving yoga practice in Brighton, England, before she married and moved to Casperia. She makes it her business to find out what everyone's health and fitness status is, and then adjusts postures for individual needs.
So, for two weeks we lived without the drone of a television set. The guesthouse had no radio either and we were blissfully unaware of world events.
Built on the slope of a small mountain in the Lazio region of Italy, Casperia is a mere hour northwest of Rome by train. An ancient wall that 1,000 years ago kept out all manner of barbarians, rings the medieval village. It has a population of 1,000 but fewer than 350 souls live within the walls. The others occupy country houses nestled among the olive groves that cover the valley as far as the eye can see.
We stayed in one of two guesthouses owned by Sunflower Retreats, each with three bedrooms, and able to accommodate a maximum of 12 guests a week. The houses have common living areas with fireplaces and fully equipped kitchens.
If you don't have strong legs and a strong heart when you arrive, you'll acquire both by the time you leave. The village is all cobbled steps and sloped walkways. Because of this, cars cannot enter the walled section. They're parked around the road that rings it, the same road where the commuter buses stop, and where the post office, bank, drug store, a small supermarket and pastry shop (the proprietor of this store got to know me well) are situated.
Sunflower Retreats —so named because Italy is filled with sunflowers in June — offers a basic package that includes a daily yoga class, accommodation and continental breakfast and use of bicycles. Day trips to local points of interest, including the hot springs, horseback riding and scooters are available but cost extra.
Some of the treatments I opted for during my stay were shiatsu, aromatherapy and a therapeutic massage — all as good as any I've had in Toronto and similarly priced, about $80 Cdn.
Adventurous travellers can hop a bus to neighbouring villages or to the main train line at Poggio Mirteto for treks to Rome or points beyond.
We opted for several Sunflower excursions, including a day-long tour of the Sabina region with a stop at Sacro Speco in Narni, one of the hermitages where St. Francis of Assisi lived in the 13th century. I gathered chestnuts from the tree said to have sprouted miraculously from the staff he drove into the Earth.
Another trip took us to Poggio Mirteto on market day. I haggled unashamedly with every merchant, street vendor or store clerk, reasoning that since the local people don't ever pay the asking price, neither would I.
In Casperia's tiny village theatre, we saw a one-act play by Chekhov one Saturday night — yes, in Italian. And along with the rest of the townspeople we attended an art gallery opening when sculptor, Johnny Madge, an Englishman who has been living in the village for many years, held his grand opening.
And, oh, yes, the food — bursting with the flavour you only get when it comes to you straight from the garden. There was only one restaurant within walking distance, L'Asprese Pizzeria, but the ravioli stuffed with crushed walnuts and ricotta sent a jolt of pleasure straight from the palate to the brain.
The most expensive meal we ate was on an excursion to Rocantica where I ate wild boar in a restaurant operated by a descendent of the original feudal lord — for about $50.
Alan and Lucy Scheda run Sunflower Retreats. Alan's mother is Welsh, his father is Italian. Now in his 30s, he has been living in Casperia since the age of 3. Lucy is English and has been teaching classical hatha yoga for many years. She is also a certified holistic massage therapist. The couple and their young son live in one of the houses outside the village walls, among olive trees.
Our sojourn was spent in comfort, with clean rather than luxurious accommodation and agreeable hosts and fellow guests. The townspeople were warm and welcoming.
"Yes, it is a vacation, but we offer people a journey into themselves and a holistic aspect of Italy. It's harmony and the simplicity of life," said Lucy.
"Sunflower isn't promoting anything," said Alan. "We're trying to organize an experience. We want people to come here and have the opportunity to open up to yoga and the basic values of life, to sincerely experience real things, not artificial stimulation."
The area is renowned for the talent of its marble cutters, timber workers, electricians and plumbers, who are in high demand in Rome, said Alan. It's also famous for the quality of the locally pressed olive oil.
"The Sabina area is not well-known. There are no famous monuments and tourists don't tend to come to the countryside. There's never been industry, only rural farming. It's a harsh area with only hills and mountains," said Alan.
Still, by the end of our stay, between yoga, massages, walking, resting and good food, we no longer clutched our chests after scaling the village to reach the guesthouse.
Sunflower Retreats' basic package starts at £245 a week (about $600 Cdn.). The program resumes in April, 2003.
For more information, go to http://www.sunflowerretreats.com
Elvira Cordileone is a real estate writer with the Star.
Refreshing the parts other trips can't reach

David Smith discovered that occasionally stretching himself a little really wasn't that bad
I booked a yoga holiday in Italy in a fit of madness. Or guilt. Or optimism. The last time I touched my toes was back in the Seventies. When I first went into Fleet Street, my karma took one look at the newsroom and ran away screaming. At around the same time my Inner Self realised that, in order to get on with people (editors in particular), it was necessary to stay indoors, shut up and let my Outer Self do all the talking. As for Nirvana, I usually found it after deadline, locked away in a subterranean wine bar.
As the holiday approached, a nagging worry persisted: what if the other eight people on my course turned out to be stereotypical yoga types: brown-rice-eating, tree-hugging, clean-living neo-hippies? At one with the universe and their inner selves. The sort who wouldn't pollute their bodies with tobacco or alcohol. And retire to bed at nine. You understand why I was fretting.
As it turned out, those nagging worries ended up being the very things we all had in common. We spent our first evening together making polite conversation in the local Italian restaurant. The menus arrived and the call went up: "Any vegetarians?" No one responded, a good sign. By the time we had demolished three bottles of red and ordered a fourth, we could relax and admit that we had all been dreading feeling like fish out of water. From now on, we were a bonded community. Man.
Much, much later, as the town clock inched towards 3am and we stumbled up the steep, cobbled streets of our little Italian town back to our rooms I knew I was in for a relaxing week. With a bit of yoga thrown in.
When you're single and forty-something, picking a holiday can be tricky.
There are plenty of activity holidays for singles, such as horse riding, mountain climbing, and sailing, but where's the relaxation? Where's the holiday? The only form of exercise I take is fastening my shoelaces. I did go to a gym once. The instructor gave our little group a quick run through of what damage each machine could inflict upon us if misused, and then left us to it. I changed back into my civvies immediately and went awol, never to return.
Now, however, my body has started to complain, especially when I bend over to tie my shoelaces. I let out an involuntary groan that sounds like Jimmy Connors serving on Centre Court. Yoga. That's what I needed, I thought. Sitting cross-legged on a pink mat having comforting thoughts of being thin again and chanting "homm".
What could be nicer than learning all about this ancient Indian art in the peace of Casperia, a walled medieval town in the Sabina mountains an hour's train journey from Rome, with good wine and coffee on tap if it all became too much? The yoga classes kicked off at 8.30am: a bad time of day without an injection of PG Tips. A gang of alley cats eyed us on our first morning as we made our way through the empty streets to a terrace on top of a 16th-century municipal building, where our classes were held. Swallows flitted over our heads, while down in the valley a distant tractor gently chugged, ploughing the land.
Then there was Lucy. Ah, Lucy. A living advert for the benefits of yoga.
Tall and slim, with the poise of a ballet dancer. When she bent over to touch her toes and laid her palms on the ground by her feet, her nose touching her knees, with her legs perfectly straight, I nearly cried.
Do not try this at home without medics standing by.
Slowly and methodically Lucy took us through the basic yoga positions: the dog, the cat, the mountain, the cobra and so on. I could feel my tired and taut muscles, honed in the sweatshops of journalism, beginning to stretch out. Lucy informed us how each of these asanas benefited our bodies. "This asana is good for the thyroid gland. This one is excellent for getting the liver energy moving."
Once we had these movements mastered we came to the "Sun Salutation", a series of energetic asanas. Then the scales fell from my eyes. My body was exercising. How did that happen? I could feel my heart tap-dancing on my ribcage, muscles were stretching and aching. I was out of breath, hot in the face. Yet I felt OK.
To finish we lay down on our mats, feet apart, with our palms pointing to the sun, chins pointing to our heaving chests, and eyes closed. Lucy spoke to us hypnotically as we drew Prana (vital energy) through our noses into our bodies. This was the kind of yoga I'd envisaged, and I loved it.
Even with a bit of a hangover and suffering from lack of sleep, turning off my mind was proving difficult. Lucy coaxed us: "Just concentrate on your breathing. As a thought enters, let it go on the out breath."
It was as if she were inside my head. All of us experienced a slow drifting, I suppose, into a meditative state. It lasted only a couple of minutes, but my brain definitely switched off. I liked it.
When I opened my eyes, I felt as if I were floating.
Now I wished I'd listen to my yoga-mad friends years ago when they first waxed lyrical about it. If I'd taken it up back then I might not have such a beer gut and handles on my love handles. But as Penelope Cruz's character in the film Vanilla Sky says: "Every passing moment is another chance to turn it all around."
After the class we all wandered down to the bar for caffeine and croissants. The rest of the day was our own, to spend as we chose, either in company or alone. There are wild hot springs near by, and Rome and Assisi are close enough for a day trip.
Men should note that on a holiday such as this, you will be heavily outnumbered by women. But your inner macho self can have a well-deserved holiday, which can only be a good thing.
Ultimately, however, Italy and yoga do not go together like yin and yang.
Italy is too steeped in sin and sensuality, and yoga too steeped in virtue and spirituality for them to be perfect partners. Italy and food — now, that's a perfect coupling. Back in London I jumped on my bathroom scales.
Dismay! I'd gained half a stone.
Ho homm.
Read unedited reviews from our customers on....